Meet your collective bandwidth
Be in two, 10 or 50 locations all at once with Frontier Multi-Site Connectivity. Extend your network, support your team, back up your backup—seamlessly and privately.
your challenge
Everyone's competing for the same pool of bandwidth. Can your network keep up?
While your team may be working from far-flung locations, they still expect to collaborate seamlessly and securely. And if they're sharing resources through the public Internet or a legacy system, it's one giant loss of productivity. 
Keep it running smoothly
When your equipment and apps are connected, uptime is everything.
More bandwidth, now
It's all too easy to exceed contract limits.

Growing at a cost
From performance and repairs to security, the price just goes up—especially when multiple vendors are involved.

Staying secure, no matter where
Communication over broadband leaves your company exposed. And more locations mean more entry points.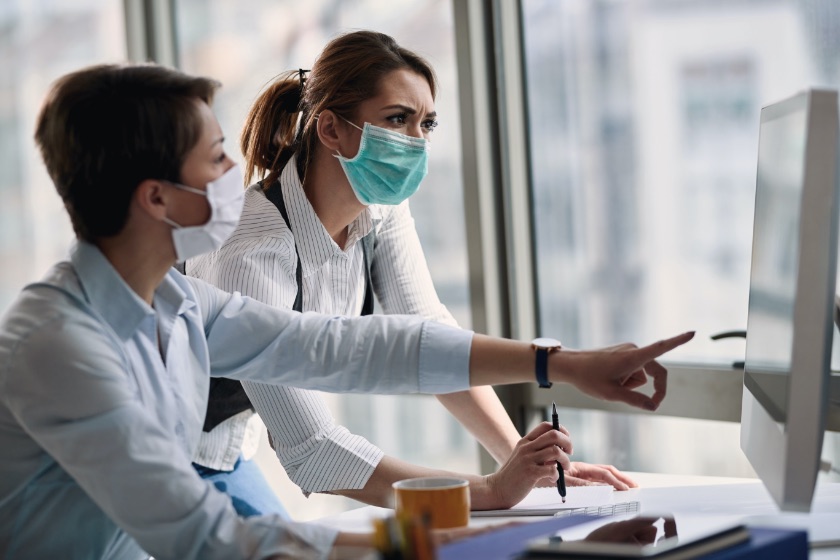 The answer
Multi-Site Connectivity for your ever-growing team
When your locations are seamlessly connected to each other, something amazing happens. Suddenly, you're collaborating, sharing files, zooming communication and harnessing your collective bandwidth like never before. All on your own private network that's 100% focused on productive teamwork.

The Frontier Difference
Better connectivity means better productivity 
The difference

Secured sharing

Your sensitive, private data stays private—even from your other network traffic. Share and back up files and conduct business securely. Hello, peace of mind.

Seamless work across locations

Instant messaging that's truly instant, fast file sharing, smooth and uninterrupted video conferencing—that's what we call effortless collaboration.

Unlimited scaling

Add and adjust bandwidth and locations anywhere. All with speeds up to 100Gbps over our commercial-grade network with a coast-to-coast backbone and 99.999% availability for the ultimate freedom.

Make the complex less complex

We'll never say it's "easy," but when you have an accountable IT partner backed by a team of experts 24/7/365, it sure is less complicated. Rest assured, you're not in this alone.
According to Gartner, by 2023, over 60% of enterprises will deem networking as core to their digital strategies, up from less than 20% today, deeming networking as a strategic enabler.
CERTIFICATION
We're a standards-based partner tested against the requirements defined in the Attributes and Service Standard. Long story short:
24/7/365 proactive monitoring by a dedicated team of expert partners
Competitive uptime when paired with our Managed SD-WAN Private Network