Internet and Networking
Go freely with Managed Wireless LAN
Everything and everyone is wireless. Watch over your network without losing control with our Managed Wireless LAN.
YOUR CHALLENGE
Your wireless network is constantly evolving.
How can you keep up if you can't see what's going on?
Is your wireless platform secure? Is it fast? How is it performing across the apps, devices and end users it's supporting? When it comes to running your operations on WiFi, you can't just set it and forget it. Because without network visibility, what you can't see can hurt you.
Staying on, always
You need to deliver a consistent "always on" signal indoors and out.
Watching for intruders
A network left unchecked opens a path of vulnerability for data breaches.
Fitting the footprint
Managing your own network means managing hardware—and that includes scaling as you grow.
Seeing the full picture
Offloading bandwidth is hard when you don't have total network visibility.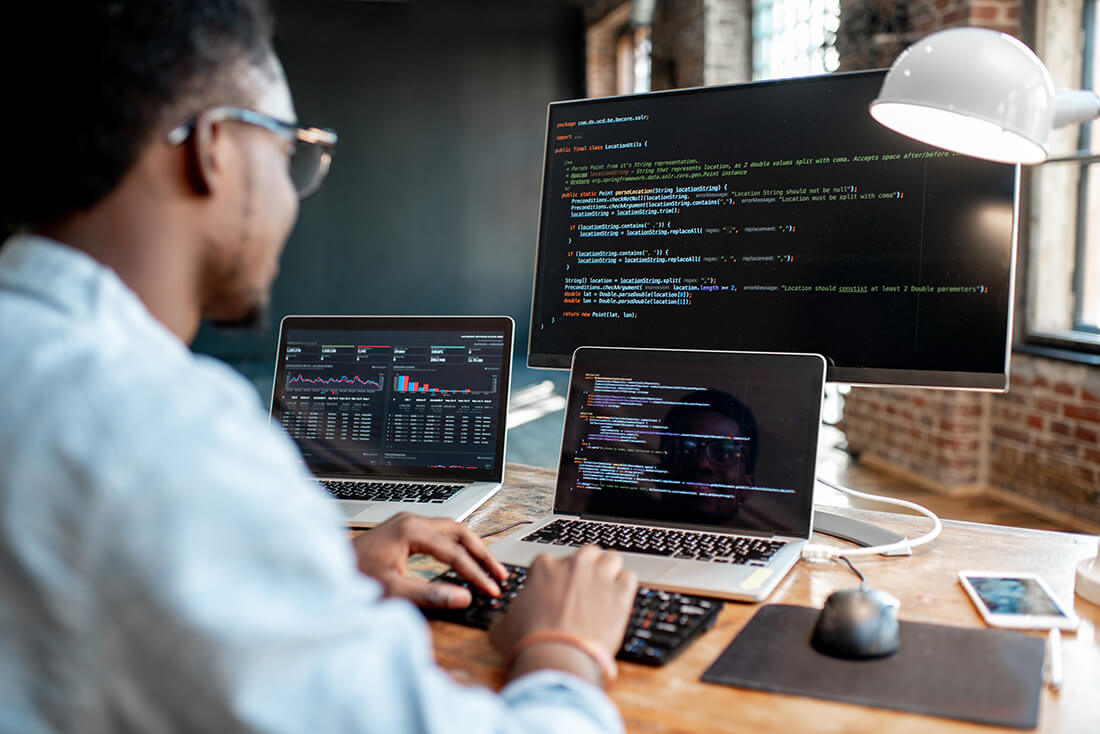 The Answer
Get full visibility with Managed Wireless LAN
With our Managed Wireless LAN, you have 100% visibility through a centralized dashboard to your entire wireless infrastructure. We proactively monitor your network, fine-tune Wi-Fi performance indoors and out, and boost connections. So you can go where you choose, knowing your network will follow.

The Frontier Difference
Line of sight for thge overall health of your network. 
The Frontier Difference and Why It Matters
Total network visibility
Understand your network better, from bandwidth hogs to streamlined apps.
Access insights
Live analytics give you actionable insights so you can better understand network visitors and how to fine-tune your network for optimum performance.
Reinvest CAPEX
With a flat monthly fee, minimal startup costs and no hardware to maintain, our Managed Wireless LAN saves you time and money.
See opportunities clearly
With this kind of visibility, you can free your team from the routine maintenance grind while we optimize WiFi performance and boost productivity.
We're a standards-based partner tested against the requirements defined in the Attributes and Service Standard. Long story short:
24/7/365 proactive monitoring by a dedicated team of expert partners
Competitive uptime when paired with our Managed SD-WAN Private Network
Related Offerings
Evolve, grow and make strides toward your strategic goals with an expert guide at your side. Together, we'll select and layer the Frontier Connectivity, Collaboration and Managed Services Solutions that will help your business thrive into the future.